Energizing workouts, monthly themes, and step-by-step progress
CORE is the fitness program that fits your life.
Misha Patel and the CORE Team designed CORE to build your health and wellness in a safe, progressive way. You'll see results that increase over time. You'll feel improvement, not intimidation. Confidence, not overwhelm. Stamina, not burnout.
Focus areas to build whole body-mind fitness over time.
CORE

Abs & Balance | Addressing pain

STRENGTH

Arms & Legs | Addressing lack of time

Fit

Cardio / Food mindset

Dynamic Power

Strength in movement / Addressing continual progress

No Limits

Recovery / Addressing long-term habits
STEP #2
Monthly Guided Content
Support and guidance to grow in fitness and health.
CORE is like having your very own dedicated fitness team at home.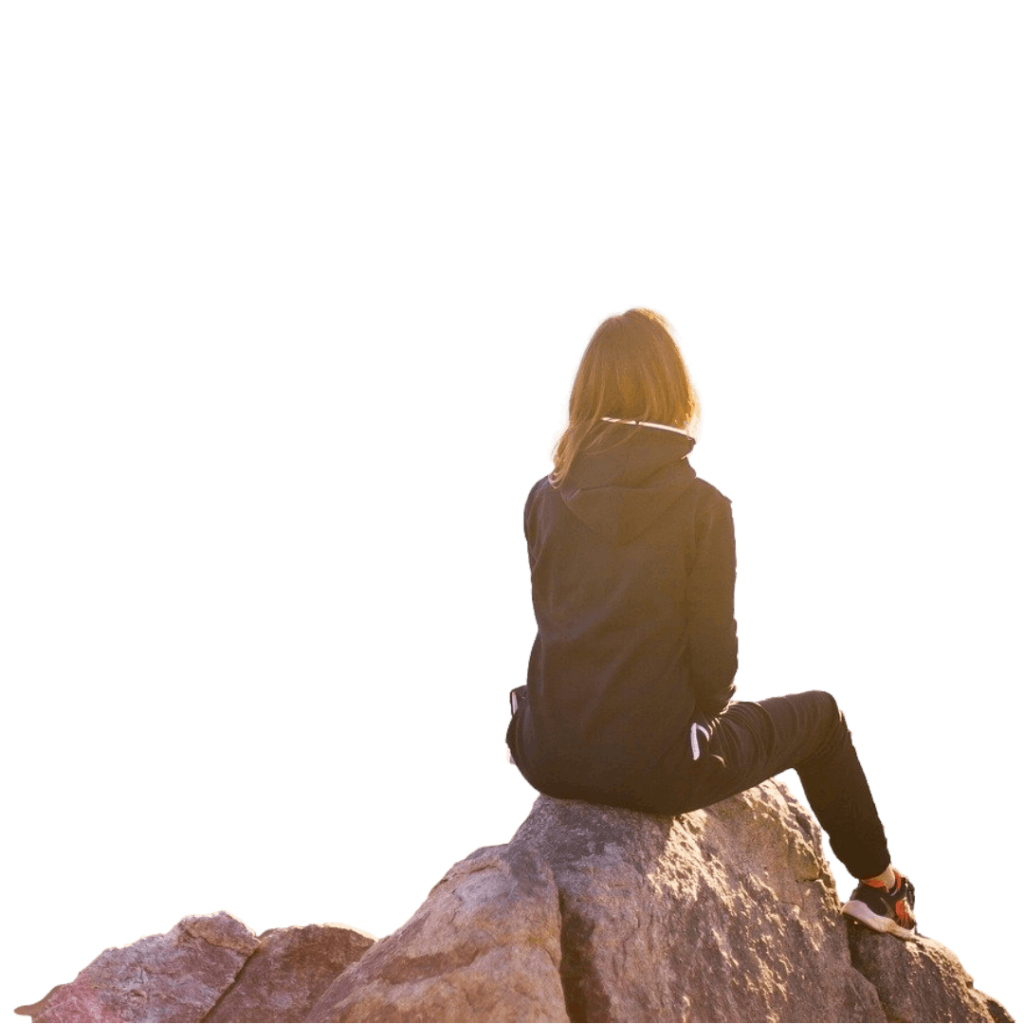 CORE: Isn't Just another Online Fitness Membership
It's not a bunch of exercise videos. And it's certainly not a place where you have to figure out the best workouts for you, the best sequence, and hope for the best.
CORE is your guide on this safe, progressive approach to long-term physical and mental fitness. As you travel the CORE Success Map with your fellow CORE Crew members, you'll get support, encouragement… and see real results. No matter where you start, CORE will guide you on your fitness goals.
Each month, we deep dive into a different physical focus and mindset theme. This combo — tapping the powerful mind-body connection — is what makes CORE effective. Each month's themes build on the prior month. Your fitness builds in a safe, progressive, proven way.
Here's A Look At What You'll Get Access to Every Month...
CORE Crew Supportive Community
We get it. Doing exercise at home can be lonely sometimes. So that's why the CORE Crew is so awesome. Supportive, encouraging, motivating. We're here for each other and cheer on everyone's next steps.
Both inside our private Facebook group and in our community forums on CORE, we take the idea of "core community" seriously.
True fitness is about way more than how many pushups you can do or what your resting heart rate is. It's about how good we feel — both physically and mentally.
If you find limiting beliefs are holding you back, we're here to help you break through so you can start achieving your goals. Each month, Misha goes live to talk about the mental focus component.
With topics from the limitations of pain and time, to our relationship with food and setting ourselves up for long-term success, bring your questions and get direct feedback on these important topics.
In the middle of each month, get ready for a fun, motivating, and energizing CORE Challenge! Each one will support the monthly Success Map theme, giving you even more power to master the month and all the benefits in store.
But don't worry. CORE Challenges won't include eating live bugs or building a shelter by braiding seaweed. Think more like "I didn't know I could have so much fun with cardio!"
The quickest way to a destination is a straight line. In the case of fitness, it's a path that's strategically designed to build fitness in a progressive way and focused on the long-term benefits (not "drop 20 pounds in a weekend").
We created the CORE Success Map to absolutely take your fitness to new levels you may have only dreamed of. We do it in a safe way, with each month building on the one before. You don't have to worry about figuring out what exercises to do when.
All you need to go is give yourself the gift of following each month's daily and weekly plan, and before long, you'll be feeling a new level of fitness.
Your Workout of the Week will sync with each month's fitness focus and give you targeted workouts that make it easy and fun to workout daily. By the end of the week, you'll have completed a full-body workout that hits all the important areas.
For those days you're feeling extra energetic or wanting a little more challenge, you can also do the "master path" content.
Within the full CORE exercise library, you can find workouts focusing on different areas, using certain props or equipment, targeting rehab or recovery, and so many more. In addition to the robust search and category tools, you can build your own "Favorites" list if you have workouts you love.
Do you have a Pilates Reformer machine at home? You can add the exclusive Reformer workout video content to your membership.
Do you have a Pilates Reformer machine at home? You can add the exclusive Reformer workout video content to your membership.
CORE Membership Signups are Open.
CORE Membership
Features
CORE Success Map

Monthly Guided Content

Customized Workouts Each Week

Core Private Community

Access to CORE Video Library
Subscribe
Recommended
CORE Membership
Features
Save on the monthly membership rate!

CORE Success Map

Monthly Guided Content

Same great benefits of core at lower monthly cost.
Subscribe
🔒 Payments are securely handled by Stripe
Get access to our exclusive Reformer workouts as an add-on bundle. You will have 24/7 access to the CORE reformer library of more than 50+ videos (27+ hours), with more added all the time. Each workout video has modifications so you can tailor the workout to your needs.
Click here to purchase this add-on if you already have a membership, or if you are new to CORE purchase in the links above to get your membership started and there is an option to add-on in the checkout form.
This is an add-on to our CORE Engagement Membership and you must have an active membership to have access to this library once purchased.
Need a CORE-porate membership?
For inquiries, contact us!
Misha is amazing!! I had a question regarding a concerning issue that I would normally have seen a doctor for, but thought to ask her first. Based on my description, she pinpointed it immediately and I thought, "HOW DOES SHE KNOW?!" I love that she sent over videos from the CORE library so quickly for me to check out and try for pain relief. Loving this CORE program. It's so helpful in a multitude of ways!
"Misha is an amazing instructor! When she started offering online courses I jumped at the chance to take the classes.
Misha is a clear and effective instructor who makes sure every level of physical ability can do each and every exercise. The time flew by and I can't wait to take more online classes. I would recommend her classes to anyone from beginner to advanced!"
"Just wanted to say that it feels great to workout virtually with you. I am amazed at how quickly (less than 40 minutes) I was able to get the same effect as an in-person session in the virtual workout.
And trust me when I say that I felt soreness in parts of my body the next day.
I also loved the fact that in that limited time, you were able to give modifications suitable for each participant based on health issues and also challenge levels.
I would totally recommend this to anyone looking to keep up with their exercises as it is important to take care of your health both mentally and physically."
"Core Engagement offers things I can't get in one place anywhere else. The cost is so low - the annual subscription is about the same cost as a daily group workout for just a week!
The webinar was a great workout, and easy to follow. This is a great way to keep in shape, maintain strength and flexibility, and participate in a structured activity.
The neurology-focused exercises are also well worth the higher subscription level. Misha provides so much information about how the mind can help the body balance its strength, and overcome fear.
Bravo Misha for bringing this into my home!
"Best live webinar fitness classes; excellent opportunity to connect with a respected Pilates instructor!
Misha Patel has an intuitive gift to take a precise theory of movement and explain it so everyone understands. Her live webinar classes (Neuroplasticity Workshop and weekly exercise) are designed for all levels, all ages, all conditions and all bodies using little or no equipment.
No matter what your goal, you are supported all the way. The best part is that it all this can be done in the privacy of your own home."

This is really amazing! I don't need any special equipment and still sweating at the end of the workout 🙂
The camera angle is perfect because I am able to tell what exactly I need to do any time I look up.
The pace of the workout was great and almost exactly like when we are in one of your classes at the studio! Having the discipline to push myself is sometimes difficult, but you even manage to address that by verbally motivating us and "calling us out" not to stop - I felt like you were speaking directly to me.
"I tried some exercises on other apps recently. But have to admit, no one challenges me as you do!! They all lack variety and difficulty compared to what I get from you. Love working out with you on CORE Connection!
My mom joined the live webinar Neuro workshop and enjoyed it! She provides home health care to a variety of vulnerable people including dementia and Alzheimer's. She said she learned a lot that she could apply to them! 🙏. Thank you! She looks forward to joining!
I love your videos! You have done a great job of being very clear and demonstrating so that it's easy to understand. I like that I can combine short videos and work the areas I want. Even the quickies are a good workout. My obliques have never been so sore! Thanks for putting out a quality product and not just throwing something together.
The platform is a great resource and I am enjoying all my workout sessions. I use it every day and find it easy to use. I like that the videos are concise and clear. I also enjoy the variety of exercises in the platform. Loving it so far!
No Problem… We've Got Answers
Q: I already have a trainer and workout program? Would adding CORE be too much? How will it help?
A: the CORE program stands on its own as a total body workout program. If you are adding this to your existing weekly fitness program- look to CORE as a way to balance the body to reduce injury and increase awareness. The varied workouts will reduce complacency and adaptation in the body to help overcome any plateaus you may be experiencing. The program workouts are short and great to tack on to existing workouts. The exercise library will also offer "push play and go" videos for things your program may be lacking – be it recovery, mobility drills, strength, or spinal health.
Q: I want to join CORE, but don't think I will get every workout in.
A: Doing something is still better than doing nothing and every step is a step closer to your goal. This program is built to fit your lifestyle. It is understandable that you may miss a day. The short workouts allow for you to combine two days if desired. You will still see improvements and steps closer to your goals in participating in this program as much as possible.
Q: Can I take a bit more time to think about it and join later?
A: Of course, but keep in mind registration is only open certain times of the year. This is to ensure quality programming and supporting participants on their way to accomplishing their goals.
Life happens, and often there is seemingly never a perfect time to start. The perfect time to start is to START!