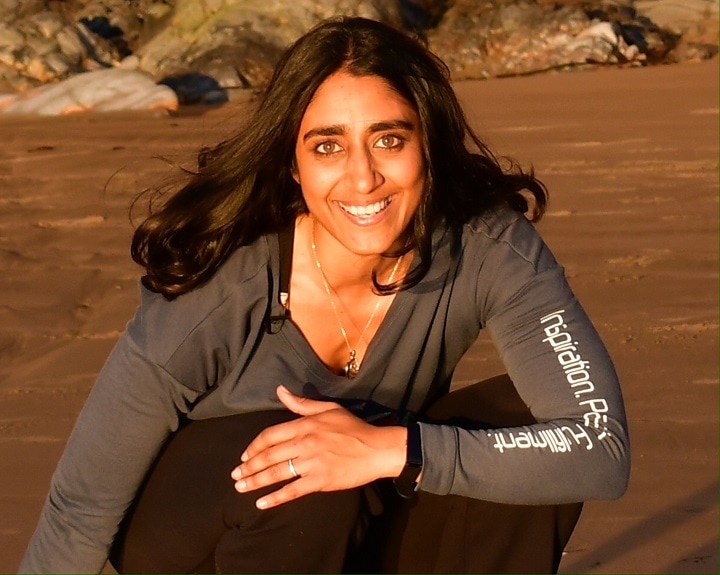 Misha Bechtolsheim
Lead Instructor, Central CORE
Misha is a fully certified STOTT Pilates, TRX Sports Medicine, and Z-Health Trainer providing intelligent application of movement for clinical rehab to athletic performance.
Here are some Quality products used and tested in her studio setting over the last 15 years. Many of them are still in use years later! 
Hand weights can add another level of fitness to your workouts. Even 1 lb. or 2 lb. weights will have you feeling the good burn of effective weight training – without the potential for injury with heavy weights. These weights are durable, comfortable, and no slip, with color-coded vinyl coating that also protects floors and is easy to clean.
They're the perfect addition to so many CORE workouts. I recommend a trio set of 2 lb (or 3 lb), 5 lb, and 10 lb.
Some favorite CORE videos with Weights
These non-latex resistance bands increase strength and flexibility, mobility and function. Use them for strength training, upper and lower body workouts, and as a tool for neuro-based exercises. You can also tie them to a fixed object or create a loop for additional exercise variations.
With three different levels of resistance in this set, you'll be able to track your progress and also have the flexibility of different bands for different exercises.
Some favorite CORE videos with TheraBands
Adding a loop band to legs or ankles boosts the resistance and muscle firing of a lower-body exercise. They're also good for arm and shoulder exercises, providing safe tendon strength, muscular endurance and long muscle fibers for long, lean muscles. This set of 6 bands has varying resistance levels for so many exercises — you'll never get bored!
Some favorite CORE videos with Loop Bands
The half-round BOSU ball (did you know BOSU means "BOth Sides Up?!) is a versatile addition to your home equipment. By creating instability, whether it's dome side up or flat side up, it helps improve core strength, balance, posture and more. It's also great for low-impact cardio workouts.
Some favorite CORE videos with a BOSU
The Pilates Ring is such a versatile piece of equipment. It provides resistance for leg exercises when used at the ankles or thighs. Arm exercises benefit from the Pilates Ring, plus it adds stability and focus point for core work.
Some favorite CORE videos with the Pilates Ring
The 8" yoga ball may be small, but it's both a recovery and exercise prop. Use it to give focus to movement, add instability to limb work, challenge the core, release muscle tension, and as a useful tool for the lymphatic system.
Some favorite CORE videos with the Mini Ball
The 36" foam roller is a multi-purpose wellness tool. You may think it's just for rolling out tight muscles (and that ouchy IT band), but it's also great to stimulate blood flow and increase circulation, as a core exercise tool, and a balance tool.
Some favorite CORE videos with the Foam Roller
With lack of movement, or as a result of injury, muscles and fascia can become tight and develop knots. These further decrease range of motion — leading to a downward spiral of pain and immobility. This hand roller helps loosen and relax muscles and connective tissue, and can help relieve soreness, increase circulation, and keep you moving freely. Easy to pack and take anywhere with you, and it hits the spots the foam roller has trouble reaching.
The Gaiam "peanut" roller is not only great for core work and to help stretch and strengthen your back and spine while increasing range of motion. It is also supporting and beneficial under the neck to reduce neck tension.
With the hollow space in the middle, it alleviates pressure on your lumbar or cervical spine. Because it's not perfectly round, it helps you make small adjustments to control the difficulty of the workout and the built-in instability fires more muscles to keep you stable.
Want to try the full-length videos listed above?
Then head on over to CORE!  
CORE, the innovative online workout program, brings you more than 200 workout videos to get you total-body fitness and whole-body wellness.
Plus, an exclusive series of Pilates Reformer workouts, each 30+ minutes. New content added regularly!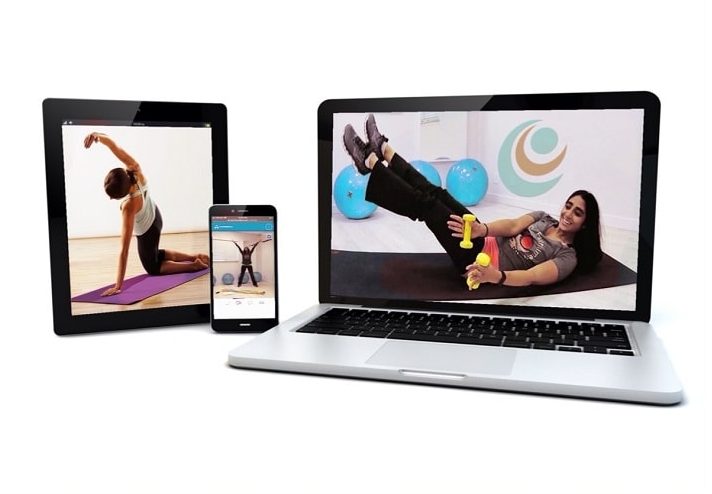 Ranging from less than 10 minutes to 45 minutes, you can find the workouts that fit your schedule and workout mood. 
With a live weekly class, structured weekly workouts, free access to fun fitness challenges, and more, your CORE Engagement membership can help turn your dream of whole-body fitness into reality. 
But what really makes CORE different from so many online exercise programs? In each workout, I share tips on how to tailor it to your needs — whether you have existing injuries or chronic conditions, you're pregnant, new to exercise, or you're an athlete looking to get to your next level of performance and fitness.
Curious if CORE is right for you?
Follow us and connect with us on your favorite social media platforms.