Get the workout that fits YOUR needs.
Anytime. Anywhere.
With CORE's online training platform, enjoy intense, challenging, and fun workouts created for your specific needs.
Inspiration. Passion. Fulfillment.
FEEL LIMITLESS
NO Matter YOUR LIMITATIONS
Whether you're rehabilitating from an injury or chronic condition OR you're an athlete who wants to achieve your next personal best, Misha presents ways to scale back the intensity (but not the effectiveness) or ramp up the challenge.
Every exercise video provides options for your level of ability and fitness.
With your CORE streaming subscription, the workout videos you want are ready when you are, wherever you are.
Choose the workouts you want with two membership types to fit your workout style. 
Core Connection: choose any exercise videos you want from our library.
Core Engagement: access our full library of exercise videos PLUS the Workout of the Week, the exclusive weekly Engagement Live workout webinar, PLUS NEW exclusive workouts on the Pilates Reformer , and neuro- and brain-based workouts. And more!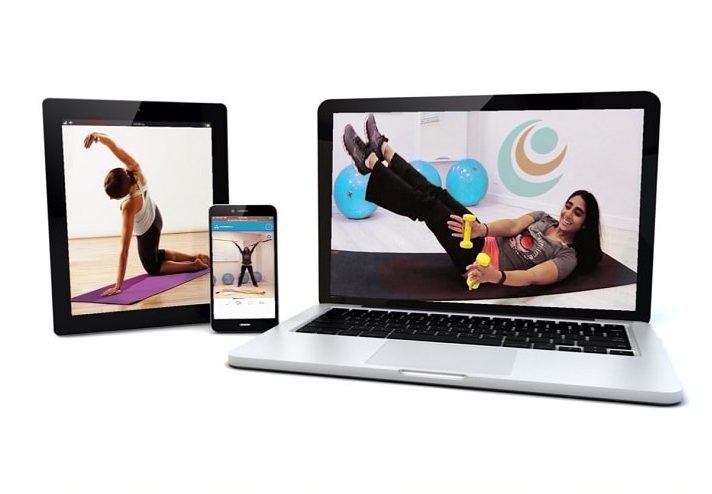 Video on Demand
You have anytime access to more than 175 workout videos (more than 40 hours). Easily filterable & searchable to tailor the workout to you.
Workout Webinars
We sometimes host short live webinars to get your body moving and provide a glimpse into our programs, methods, and a chance to meet Misha.
(Public Workout Webinar)
Designed for You
ALL GOALS. ALL LEVELS. ALL INJURIES. NO LIMITS. Your fitness goals are personal and always evolving. CORE puts the power of fitness in your hands!
More than an Online Fitness Membership !
Our mission is simple yet powerful. We want to provide people all over the world with our unique approach and videos to provide you the best fitness exercises, regardless of your location or access to local experts. Exercise isn't just great for your body; it's great for your mind and emotional state as well. We want to help you discover the benefits.
Hi, I'm Misha! I want to help you attain, maintain, and maximize your fitness goals. Your needs differ from the next person, so whether you want to tone muscle, build strength, or reduce joint pain, I look forward to helping you accomplish your fitness goals.
Exercise isn't just great for your body. It's also going to help you feel happier, more optimistic, and give you more energy.
My favorite thing about what I do is seeing how people transform both mentally and physically when they incorporate proper exercise into their lifestyle.
I focus on creating safe, yet challenging, routines which will never grow boring, with endless modifications, progressions, and regressions, so even if you have injuries or limitations, you can start to feel pain free and limitless from anywhere!
Misha Bechtolsheim is a fully certified STOTT Pilates, TRX Sports Medicine, and Z-Health Trainer providing intelligent application of movement for clinical rehab to athletic performance. She manages and teaches at her two studios MPS in San Jose, California, and Central Core in Pismo Beach, California. Misha has been honored by Silicon Valley Business Journal's 2018 Top 40 Under 40 and Metro Magazine's Best of Silicon Valley 5 years consecutively.
An instructor, teacher trainer, and frequent lecturer, her expertise in kinesiology paired with her dedication and keen sense of brain-based exercise innovation have benefited over 60 professional and Olympic athletes and over a thousand injury rehab and special population clientele.