How an Anime character can be your secret weapon in getting in shape
One Punch Man (ワンパンマン) is a Japanese anime comic book character created in 2009. 
But if you're thinking of the cute anime characters with huge eyes and a wistful gaze, this ain't that. 
No, this is One Punch Man.
His story: he's so strong that he can defeat any opponent with one punch. 
But how did he become One Punch Man? His quest for becoming the best superhero of all time started out with his "special 100×100 workout." So simple. So effective.
Just do 100 squats, 100 push ups, and 100 sit ups. And go for a 10K run. Every single day.
Saitama only had one rule: don't skip breakfast, even if you were just eating a banana.
But the most important thing: he never used the A/C in summer or the heat in the winter. This helped strengthen his mind as he strengthened his body. 
With summer here, we think it's the perfect time to create our very own CORE version of the One Punch Man workout challenge — and we've made it for EVERYONE! 
And did we mention prizes?!
Sign Up Here and Get Your Goodies!
Join the CORE One Punch Man Challenge! It's Free! 
What are you waiting for?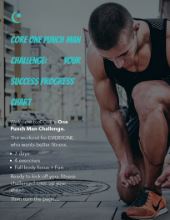 Get Your Free Challenge Checklist
Our fun checklist to track your daily challenge goals and successes. Enter your details below and we'll send you the checklist for tracking your success. For free!
Need some CORE riffs on the standard exercises? Check out our video for inspiration and motivation.
CORE Tips for your One Punch Man WORKOUT Challenge
What's in it for you?
Our CORE One Punch Man challenge gives you a well-rounded workout that will kickstart your fitness, and be fun at the same time.  
These three simple body-weight exercises focus on building strength in three main areas: upper body, abs, and lower body. And the short run boosts your cardio. 
Can't do 100 of each exercise at one time? No worry! Just break your 100 reps into smaller sets throughout the day. Like 10 sets of 10 pushups, 4 sets of 25 squats, or whatever works for you. 
No matter what, you'll get in better shape by the end of the 7-day challenge!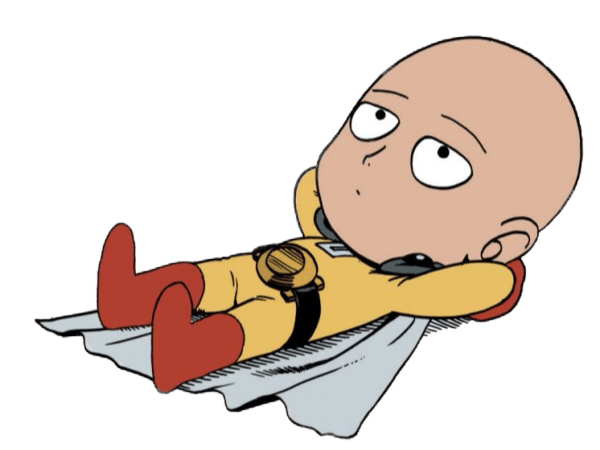 Exercise Variation Ideas (do 20 of each, or create your own sets)
Parallel
Sumo (2nd position turned out)
Split lunge right leg back
Split lunge left leg back
Alternating cross balance (curtsey) lunge
Pec

Triceps

Offset (10/10)
Diamond
Wide pec/bicep
1/2 roll back
Crunch
Oblique (Russian) twist
Lower and lift legs
Side to side bend in curl
And share this with your friends, family, community. Together we're unstoppable!
📷 Photo and character credits to ONE. One Punch Man is a character of ONE Anime Studio.
About CORE: Your Next Step to a Lifetime of Fitness
The CORE streaming exercise platform is designed to fit YOUR needs. 
Anytime. Anywhere.
I created CORE based on my work with clients over more than a decade to provide safe, yet challenging, workouts and routines that will never grow boring.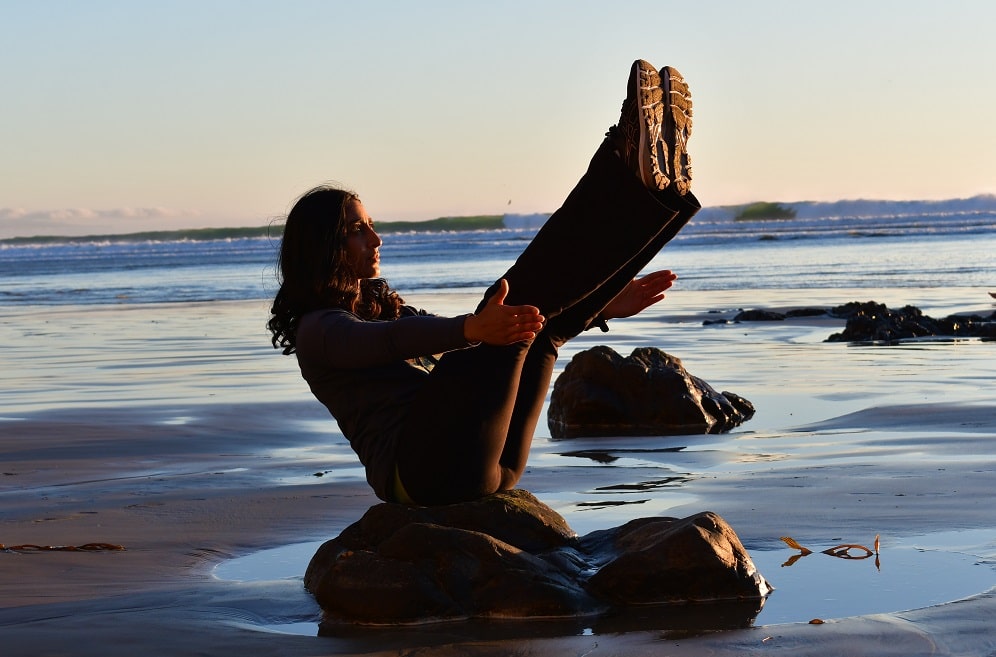 The CORE exercise video library contains more than 80 workout videos with more than 20 hours of exercises — and more are added every month. Plus, with two membership tiers, you can choose the plan that fits your needs with access to the full library at the basic level, and exclusive live workouts and curated Workouts of the Week at the higher level. And all for about the cost of a few dinners out a month.
With endless modifications, progressions, and regressions for each exercise, you can tailor each workout to YOUR needs. 
Do you have injuries or limitations? Use the modifications or regressions so you can start to feel pain free and limitless from anywhere! 
Are you an athlete looking for your next personal best? Use the progressions to increase the intensity to get you where you want to go. 
With your CORE streaming subscription, the workout videos you want are ready when you are, wherever you are.
Misha and the CORE Crew