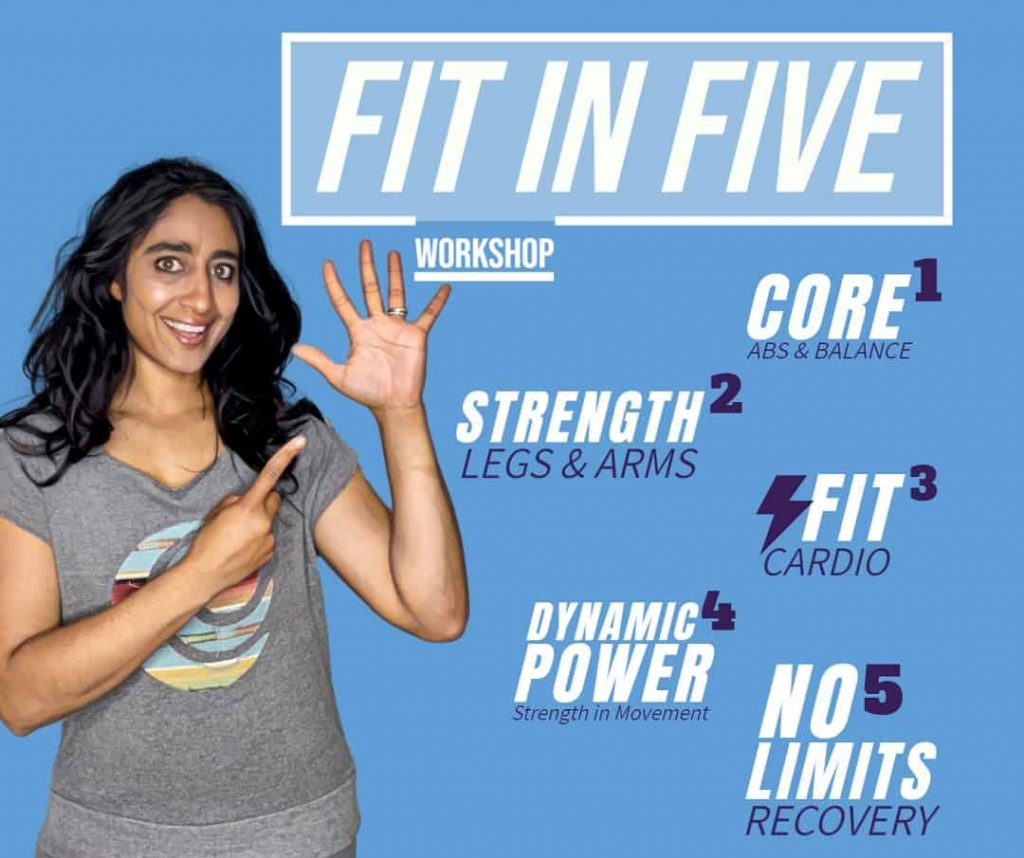 We're so excited you've joined us for Fit in Five!
Your fitness transformation — heck, let's call it your LIFE transformation — is about to begin! 
In just five short days, you're going to feel better, feel more empowered and confident to take the next step.. and the next and the next… in creating your healthy life.
Just a couple more steps before you're ready to get started!
1. Check your email for our message titled 
You're in — Fit in Five Workshop! (save this email!)
Important! The message might be in your Promotions or spam folder. If it is, drag it to your Inbox and mark as "Not Spam."
This email will have details on next steps and when you'll get the link to the Fit in Five workshop page.
2. Gather up a few pieces of equipment to get the most out of your workout:
Hand weights / 3 to 8 lbs. (TIP! Soup cans or water bottles work, too!)
Resistance band if you have one
Now, get ready for your Fit in Five Transformation. We'll see you inside soon!